Video of the event can be found on the NSI Facebook page.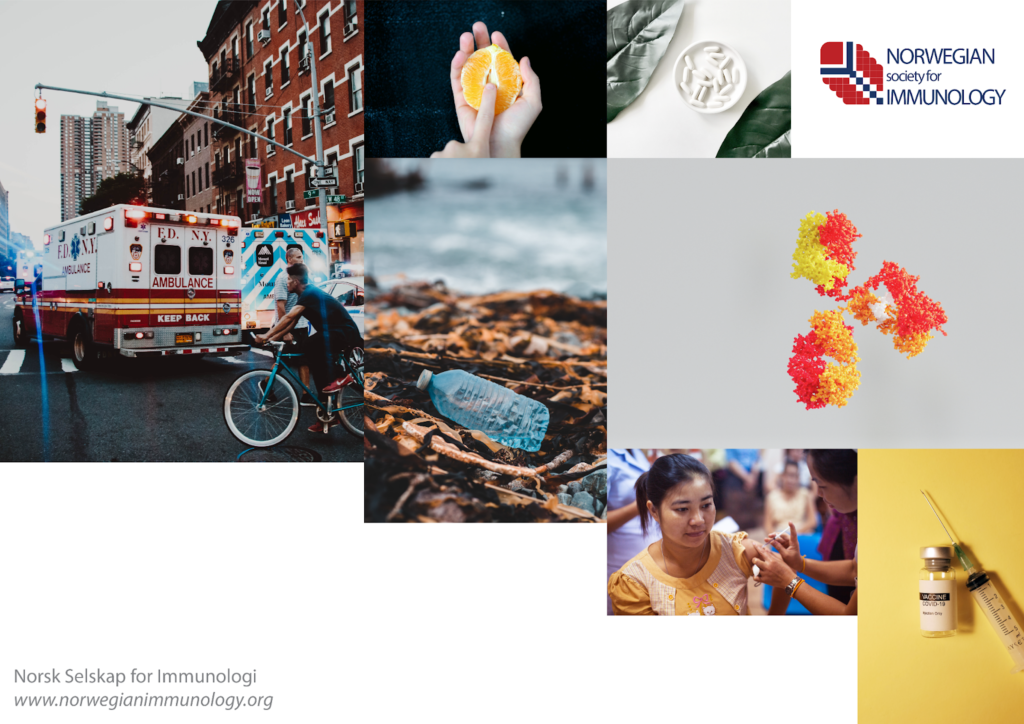 The Day of Immunology will be organized Saturday 29 April. The theme of this years day of immunology is "Folkehelse". Find the program attached below. The event will be held in Norwegian.
Date and time: 29 April, 11:00-14:30
Place: Litteraturhuset, Wergeland sal
Den internasjonale dagen for immunologi er den 29. april hvert år og består av offentlige arrangementer organisert av immunologer over hele verden for å øke bevissthet rundt immunologi og innvirkningen immunsystemet har på helse.
Årets tema er folkehelse, som jo er et tema som rommer mye. Fra et immunologisk synspunkt er folkehelse nært knyttet til det å forhindre sykdom. Vi starter derfor med en presentasjon om vaksiner siden disse er det største medisinske gjennombruddet når det gjelder beskyttelse av befolkningen mot infeksjonssykdommer. Gunnveig Grødeland (UiO/OUS) vil prate om vaksiner for voksne. Vi ønsker videre å sette fokus på MS, og Andreas Lossius (UiO) vil diskutere virusinfeksjon som en mulig årsak til MS. En stor del av befolkningen rammes årlig av kreft, så Jon Amund Kyte (OUS) vil videre presentere noen av de behandlingsalternativene vi har i dag. Deretter vil Tuva Dahl (OUS) presentere hvordan immunsystemet påvirkes av overvekt, og Berit Granum (FHI) snakke om hvordan miljøgifter rundt oss kan påvirke immunsystemet. Avslutningsvis vil vi minne om at vi lever i et heldig hjørne av verden, og Frank Olav Pettersen (OUS) vil presentere virus som i dag spesielt rammer den tredje verden.
Foredragsholderne er valgt fordi de forklarer vanskelige tema slik at vi andre forstår. Benytt gjerne anledningen til å stille spørsmål.
Velkommen til Immunologiens Dag!