---
NBS CONTACT MEETING 2019
The NSI Trondheim branch and Norsk Biokjemisk Selskap (NBS) are co-organizing the 55th NBS Contact Meeting in Røros, 24-27 January.
They have put together a very interesting program (see below). You can register for the meeting and submit an abstract here. Welcome!
---
FROM DIAGNOSIS TO IMMUNOTHERAPY – WHY IS PRECISION MEDICINE SO DIFFICULT?
Exciting International Cancer meeting in Trondheim organised by NSI, NTNU and HUNT on June 14 and 15th 2018. One day is dedicated to immunotherapy.
Visit this webpage for more information.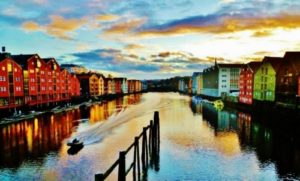 ---
The NSI Annual Meeting and General Assembly will take place on Friday, November 17, in Runde Auditorium, Domus Medica. As previous years, the meeting will last the whole day and include both oral presentations and a poster session before we wrap everything up with dinner + party.
More information about the program and abstract submissionis found here.
---
National immunology meetings 2016
4th NORWEGIAN MICROBIOLOGY MEETING
13-15. April 2016 at Quality Hotel & Resort in Sarpsborg.