EFIS TUMORIMMUNOLOGY COURSE 2017
16-18 October 1027, Naples, Italy.

The European Federation of Immunological Societies (EFIS) is arranging the course "Tumor Immunology: from tissue microenvironment to immunotherapy". Please go here for more information.
---
16th EUROPEAN MEETING ON COMPLEMENT IN HUMAN DISEASE
8-12 September 2017, Copenhagen, Denmark.

The 16th European Meeting on Complement in Human Disease will be arranged in Copenhagen from September 8th – 12th 2017.
The meeting is organized on behalf of the European Complement Network Organization. Please see the webpage for further details.
---
44th ANNUAL MEETING OF THE SCANDINAVIAN SOCIETY FOR IMMUNOLOGY (SSI 2017)
17-20 October 2017, Stockholm, Sweden.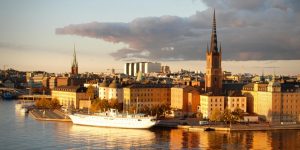 The 44th annual meeting of the Scandinavian Society for Immunology (SSI 2017) will be held in Stockholm, October 17-20. Please see the SSI 2017 webpage for further details.
Travel grants will be available for NSI members. More information about this will come later.
---
43rd ANNUAL MEETING OF THE SCANDINAVIAN SOCIETY FOR IMMUNOLOGY
May 10-13 2016, Turku, Finland.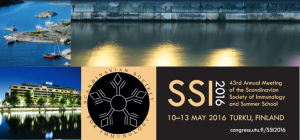 The Scandinavian Society of Immunology (SSI) announces travel grants for the SSI meeting in Turku 10-13th of May for PhD students and post-docs that are members of the SSI. Several grants will be awarded, and the size of travel grants will be:
300€ for applicants from members of the Finnish society,
900€ for applicants from the Icelandic society
and 600€ € for members of the Danish, Norwegian and Swedish societies
Applications should be in the format of ONE pdf-file marked with the name of the applicant and include abstract, a short CV and a letter of recommendation from supervisor. The application should be sent to Eva Sverremark-Ekström (eva.sverremark@su.se).
Deadline for applying: 15th of February 2016.
---
INTERNATIONAL CONGRESS OF IMMUNOLOGY 2016
August  21-26 2016, Melbourne, Australia.