---
Systems Immunology seminar
The NSI is happy to announce our next event; "Systems Immunology seminar" on August 24. The seminar is co-hosted with the UiO FOCIS Centre of Excellence. We have two excellent international speakers, Sai Reddy from ETH Zurich and Aimee Payne from University of Pennsylvania.
Everyone is invited to a free BBQ with wine and beer outside Cafe Erik (Domus Medica) after the seminar, but please sign up.
Visit here for more information.
---
5th European Congress of Immunology (ECI 2018)
The congress will take place in Amsterdam, 2-5 September 2018. Topics covered will range from innate memory and tissue specific regulation of T and B cell differentiation to unsupervised analyses of big data for diagnostics and combinational immunomodulatory biologicals. For important information about the upcoming abstract submission deadline, news on the program as well as the travel grants please visit this webpage.
---
2018 Day of Immunology!
The 2018 Day of Immunology was held at Litteraturhuset on 23 April from 11.00-14.30. The theme this year was"Autoimmun sykdom: Arv og miljø".
More information visit this webpage!
---
From diagnosis to immunotherapy – why is precision medicine so difficult?
Exciting International Cancer meeting in Trondheim organised by NSI, NTNU and HUNT on June 14 and 15th 2018. One day is dedicated to immunotherapy.
Visit this webpage for more information.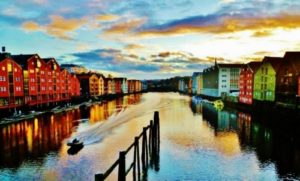 ---
2018 Immunoquiz!
Thank you to everyone attending and contributing to the ImmunoQuiz! See you next year!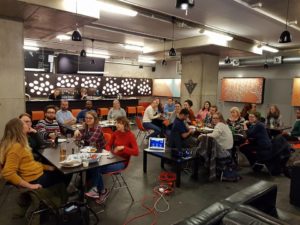 ---

The 18th Biennial Meeting of the European Society for Immunodeficiencies (ESID 2018) is your opportunity to stay up to date and hear the latest cutting edge advances in the field of immunodeficiencies. The Meeting will take place 24-27 October 2018 in Lisbon. The scientific programme will bring together leading international experts to discuss breakthroughs in diagnostic immunology, genetics and immunobiology of human diseases, advances in clinical practice, novel therapeutic approaches to tolerance induction and new insights into stem-cell and cellular therapies. Learn more here .
---
The 35th NSI Annual Meeting 2017
The NSI would like to thank all members that contributed at the 35th NSI Annual meeting and dinner party.
This years winner of the NSI research award for an outstanding original scientific paper in the field of immunology was Ole J.B. Landsverk  for his paper "Antibody-secreting plasma cells persist for decades in human intestine".
---
Become a member?
Would you like to become a member? You have the possibility to either sign up as an individual member, or collectively through your research group.
---
Follow NSI on Facebook!
---