2019 Scandinavian Society for Immunology (SSI) Annual Meeting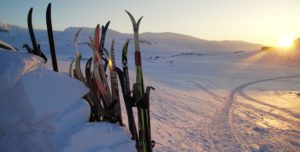 NSI will host the SSI annual meeting at Geilo, Norway from 2-6 April 2019.
Visit the SSI 2019 website for new information.
---
UiO FOCIS Centers of Excellent Symposium
Interaction of Immunology and Microbiota
NSI is pleased to host the UiO FOCIS Centers of Excellence keynote presentation by Professor Andrew Macpherson entitled 'The microbiota, its metabolites and the mammalian host'.
Date & Time: Wednesday, 20 March 2019, 13:15 – 15:15
Location: Auditorium 1 (Grønt), Rikshospitalet
Programme includes presentations by Ole J. B. Landsverk (Dept of Pathology, UiO) and Brian K. Chung (Dept of Transplant Medicine).
Complete programme is here.
Cake and coffee before and after the symposium!
---
Congratulations Dr. Menna Clatworthy!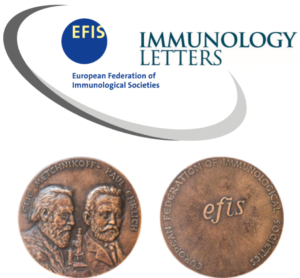 Dr. Clatworthy is the winner of an EFIS-IL Lecture Award for her upcoming SSI presentation at the 2019 SSI Geilo Annual General Meeting entitled "Anti-commensal IgG and FcRs play a pivotal role in intestinal inflammation".
Dr Clatworthy was awarded tenure at the University of Cambridge in 2017 and works as a nephrologist managing kidney-pancreas transplant recipients and her research programme. Her lab focuses on understanding the regulation of antibody generation and effector function, novel methods of targeting humoral immunity in kidney transplantation and investigating how the kidney microenvironment shapes local immune responses.
https://www.efis.org/efis-support/awards/efis-il-lecture-award/efis-il-lecture-award.html?nav=true
---
Norwegian Society for Immunology 36th Annual Meeting
The 2018 NSI Annual Meeting was held on November 23rd. Event photos can be viewed here.
Visit here for archived information and programme.
---
Systems Immunology seminar & BBQ
Thanks to all the speakers, participants and everyone that contributed to the "Systems Immunology seminar" and the BBQ!
Aimee Payne and Sai Reddy together with the NSI president and NSI members.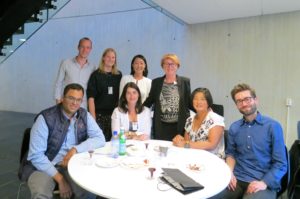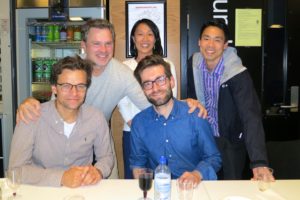 Visit here for archived information.
---
2018 Day of Immunology
The 2018 Day of Immunology was held at Litteraturhuset on 23 April from 11.00-14.30. The theme this year was"Autoimmun sykdom: Arv og miljø".
Visit here for archived information.
---
2018 Immunoquiz
Thank you to everyone attending and contributing to the ImmunoQuiz! See you next year!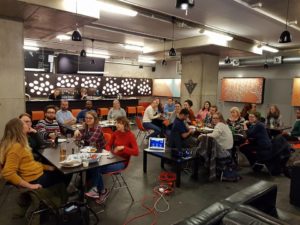 ---
Become a member?
Would you like to become a NSI member?
Sign up as an individual member or collectively with your research group.
---
Follow NSI on Facebook!
---