38th NSI Annual Meeting and General Assembly
Registration for the 38th NSI Annual Meeting and General Assembly is now open.
Date: Friday, November 27, 2020
Time: 9.00 to 10.00 CEST
Location: Zoom (link to be sent closer to the meeting date)
Registration deadline: November 26, 2020
Please register here: https://nettskjema.no/a/163486
Programme Highlights:
Given the circumstances with covid-19, NSI has opted for a virtual Annual Meeting on Zoom shortened to the essential programme items: (1) the General Assembly and (2) a presentation by the recipient of the NSI research prize.
09.00–09.30 General Assembly
09.30–10.00 presentation by recipient of NSI research prize
We are seeking nominations for the NSI Research Prize, which recognizes an outstanding article published within the last year (Nov 2019–present).
Please send nominations to Victor Greiff (victor.greiff@medisin.uio.no) before November 01​.
Eligibility information is here: https://norwegianimmunology.org/immunology-prize/
---
The 19th Biennial Meeting of The European Society of immunodeficiencies (ESID 2020) will now take place October 14-17, 2020 as a virtual meeting.

---
---
---
---
3rd International NTNU Symposium on Clinical Biomarkers of Cancer: 
Early detection and cancer therapy prediction; are we there?
**Meeting has been rescheduled to June 14 – 18, 2021 
due to COVID-19**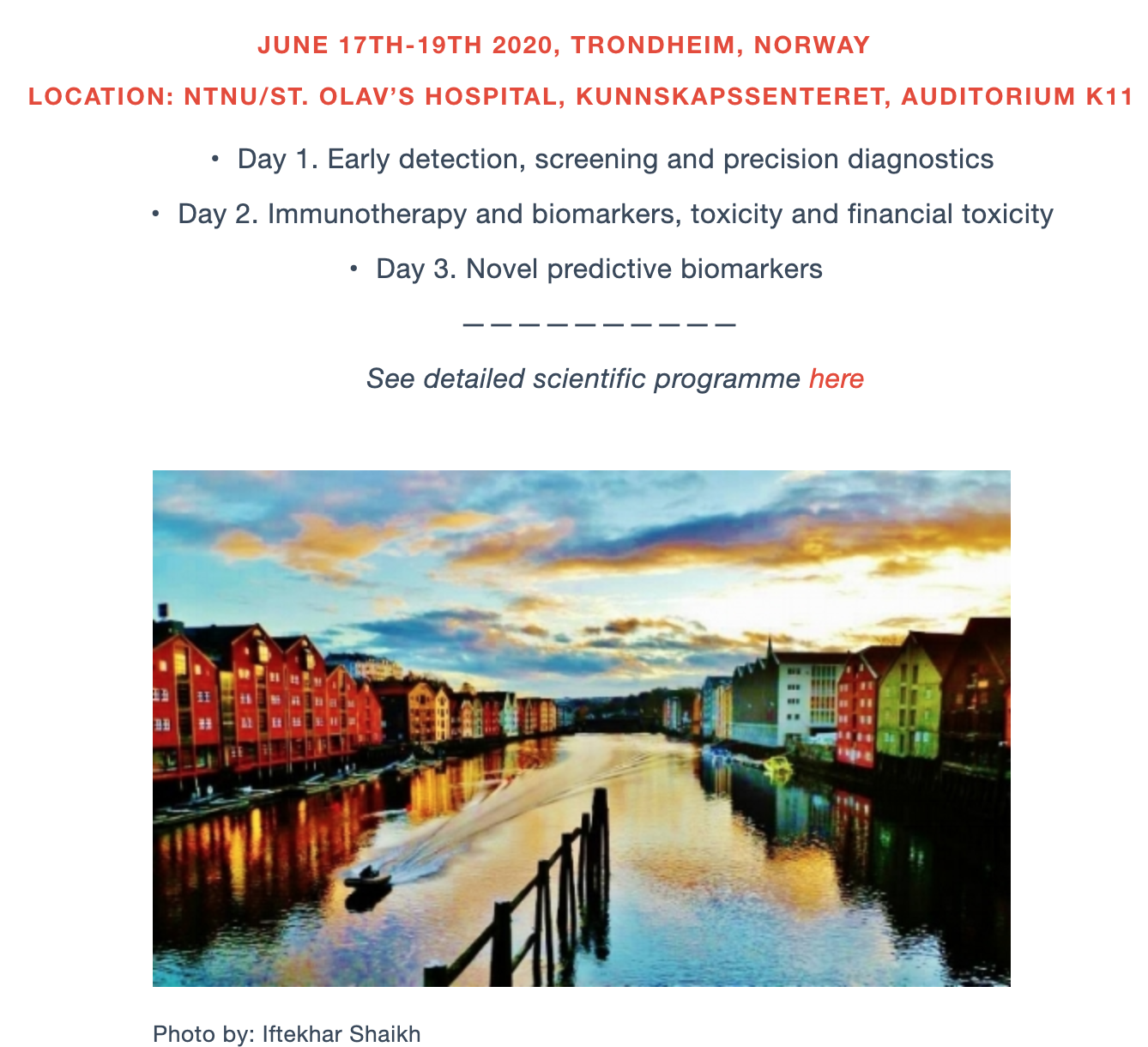 Read more about the Symposium here.

Register for the Symposium here.

NSI will award five 2000 kr travel awards – register today!
---
NSI Patrons and Sponsors
Immunology is a collaboration between excellent academic research and innovative companies aiming to understand disease mechanisms and develop new therapeutics.
NSI greatly appreciates the support of the following academic centers and industrial partners in fostering the Norwegian immunology community.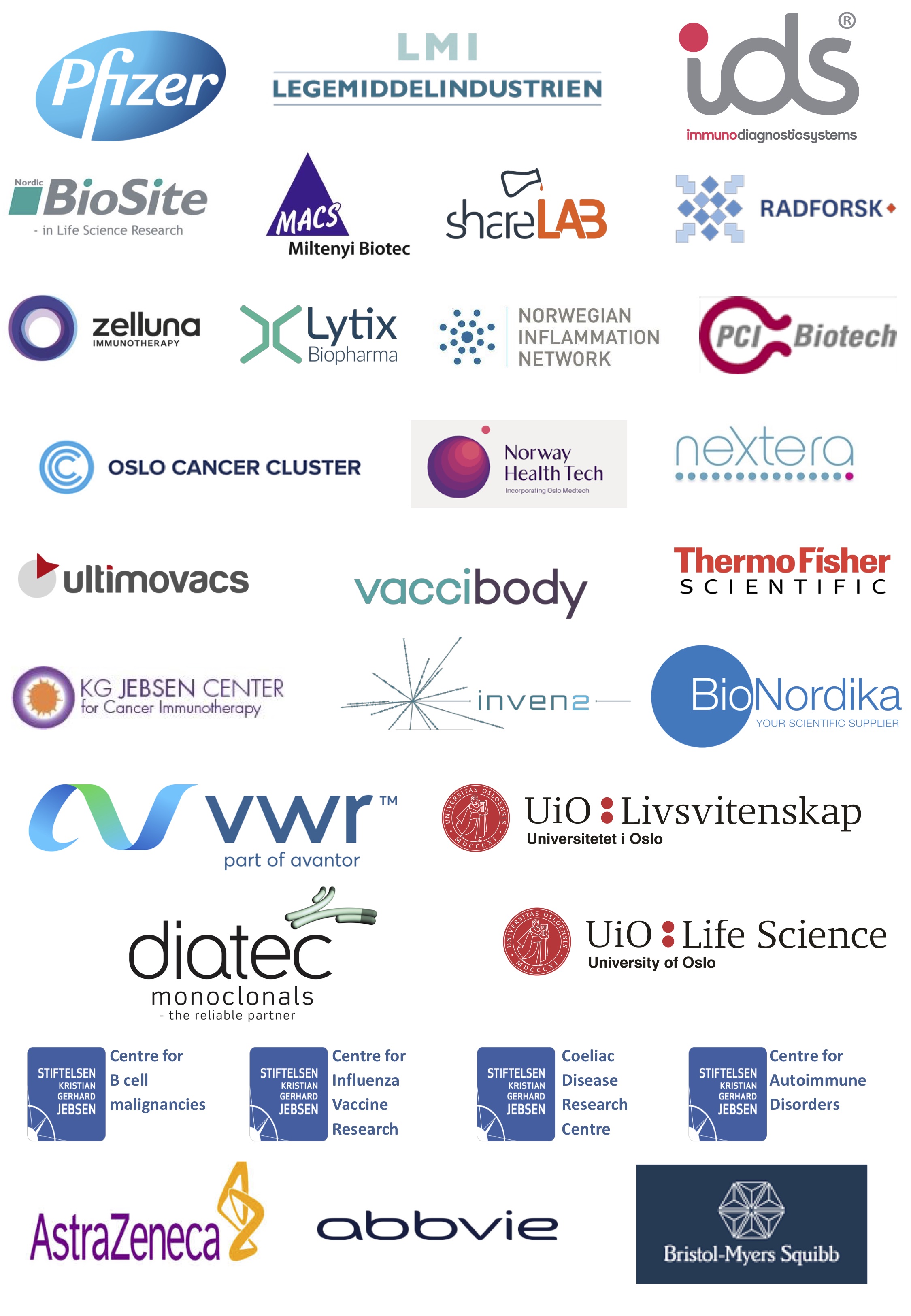 Become a member?
Sign up as an individual or collectively with your research group.
Follow NSI on Facebook!